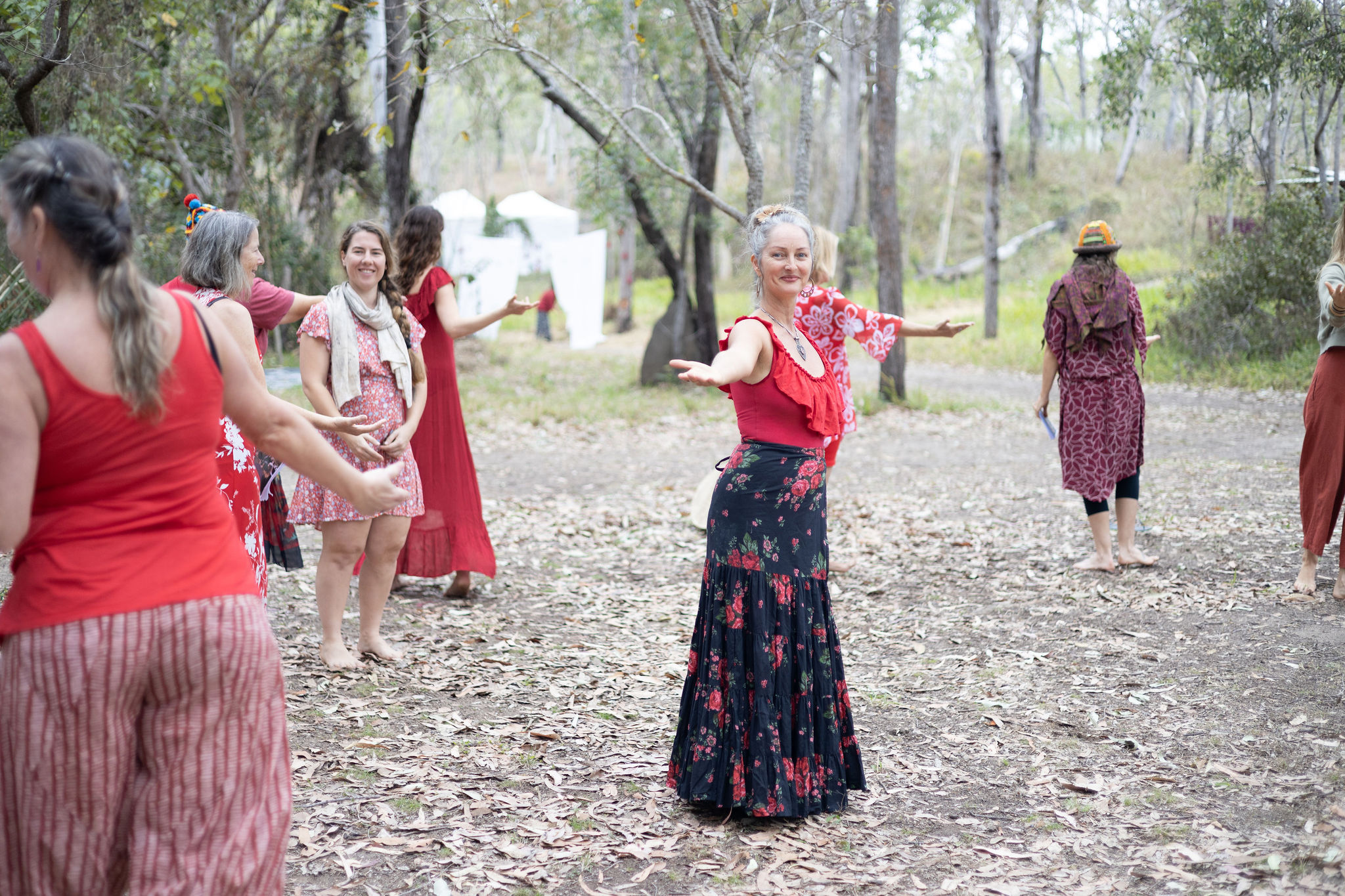 What to Expect
We invite you to take a journey over 6 days at the 'Wild Women's Bush Camp' located at Emerald Creek near Mareeba in North Queensland.
The 'Wild Woman's Bush Camp' is a sanctuary for women to rediscover who they are through connecting with the cycles of the Earth, the Moon and the phases of womanhood. Engage in everything from bushwalking, swimming and creative art, to shamanic drum journeys, rites of passage ceremonies, singing, breath work and embodied dance practices. 
This will be a held space where we will move through the experiences together, creating deep connection within the group. A truly dynamic event suited to all women from all walks of life. So that you get the most out of your experience and stay in the moment  the details of the program will remain a mystery. However, know that it will be expansive, and you will be nourished, challenged, and the space will be held safely. 
We have chosen a bush camp experience, so that you can unwind from your usual constricts and distractions, and return to your natural state of being. Connecting with the rhythms of nature is an integral part of the Re Wilding journey. The camping facility provides a beautiful creek, dry space for workshops, safe open lawn areas, privacy from public, campfire and drop toilets. There are no shower facilities so we will be getting back to nature and bathing in the river, or privately with your own bucket of warm water.
Delicious healthy vegetarian and vegan food will be provided and prepared on site, by our radiant foodie Tamika. Most dietary options can be catered for. You will provide your own tent, bedding and eating utensils. All participants are invited to sleep in a tent unless you have a physical ailment. If you are not local to North Queensland and will be flying in for the event, we can assist you to connect to other women attending to borrow camping gear and organise transport arrangements. 
This is a 17 years plus event. Little ones will need to stay home with loved ones, so that you and the other participants can fully expand. This is also a drug and alcohol free event.
Jillian Zamora and Erin Reece will facilitate this powerful Re Wilding experience, and we are happy to answer any questions you have.
We look forward to sharing this empowering space with you.
Love Erin and Jillian