Website slider pics (1600 × 600 px)
Website slider pics (1600 × 600 px) (18)
Website slider pics (1600 × 600 px) (19)
Website slider pics (1600 × 600 px) (12)
Website slider pics (1600 × 600 px) (11)
Website slider pics (1600 × 600 px) (10)
Website slider pics (1600 × 600 px) (4)
Website slider pics (1600 × 600 px) (6)
Website slider pics (1600 × 600 px) (7)
Website slider pics (1600 × 600 px) (8)
Website slider pics (1600 × 600 px) (9)
Website slider pics (1600 × 600 px) (2)
Website slider pics (1600 × 600 px) (13)
Website slider pics (1600 × 600 px) (14)
Website slider pics (1600 × 600 px) (15)
Website slider pics (1600 × 600 px) (16)
Website slider pics (1600 × 600 px) (17)
Website slider pics (1600 × 600 px) (1)
Website slider pics (1600 × 600 px) (21)
Website slider pics (1600 × 600 px) (20)
Website slider pics (1600 × 600 px) (22)
Website slider pics (1600 × 600 px) (23)
Website slider pics (1600 × 600 px) (24)
Website slider pics (1600 × 600 px) (25)
Website slider pics (1600 × 600 px) (26)
Website slider pics (1600 × 600 px) (27)
Website slider pics (1600 × 600 px) (28)
Website slider pics (1600 × 600 px) (29)
Website slider pics (1600 × 600 px) (30)
Website slider pics (1600 × 600 px) (31)
Website slider pics (1600 × 600 px) (32)
Website slider pics (1600 × 600 px) (33)
Website slider pics (1600 × 600 px) (35)
Website slider pics (1600 × 600 px) (34)
Website slider pics (1600 × 600 px) (30)
Website slider pics (1600 × 600 px) (22)
Website slider pics (1600 × 600 px) (38)
Website slider pics (1600 × 600 px) (39)
Website slider pics (1600 × 600 px) (40)
Website slider pics (1600 × 600 px) (41)
Website slider pics (1600 × 600 px) (42)
Website slider pics (1600 × 600 px) (43)
Website slider pics (1600 × 600 px) (44)
Website slider pics (1600 × 600 px) (51)
Website slider pics (1600 × 600 px) (50)
Website slider pics (1600 × 600 px) (49)
Website slider pics (1600 × 600 px) (48)
Website slider pics (1600 × 600 px) (47)
Website slider pics (1600 × 600 px) (46)
Website slider pics (1600 × 600 px) (45)
Website slider pics (1600 × 600 px) (52)
Website slider pics (1600 × 600 px) (53)
Website slider pics (1600 × 600 px) (54)
Website slider pics (1600 × 600 px) (55)
Website slider pics (1600 × 600 px) (56)
Website slider pics (1600 × 600 px) (57)
Website slider pics (1600 × 600 px) (58)
Website slider pics (1600 × 600 px) (59)
Website slider pics (1600 × 600 px) (60)
Website slider pics (1600 × 600 px) (61)
Website slider pics (1600 × 600 px) (62)
Website slider pics (1600 × 600 px) (63)
Website slider pics (1600 × 600 px) (64)
Website slider pics (1600 × 600 px) (65)
Website slider pics (1600 × 600 px) (66)
Website slider pics (1600 × 600 px) (67)
Website slider pics (1600 × 600 px) (68)
Website slider pics (1600 × 600 px) (37)
Website slider pics (1600 × 600 px) (23)
Calling all women who are looking for more!!!
Are you longing for a deeper connection?
Do you desire to feel more alive?
More Wild and Free?
We invite you to join us on an epic journey to embody the wild and untamed woman in you.
TO REWILD IS TO RETURN TO YOUR NATURAL STATE OF BEING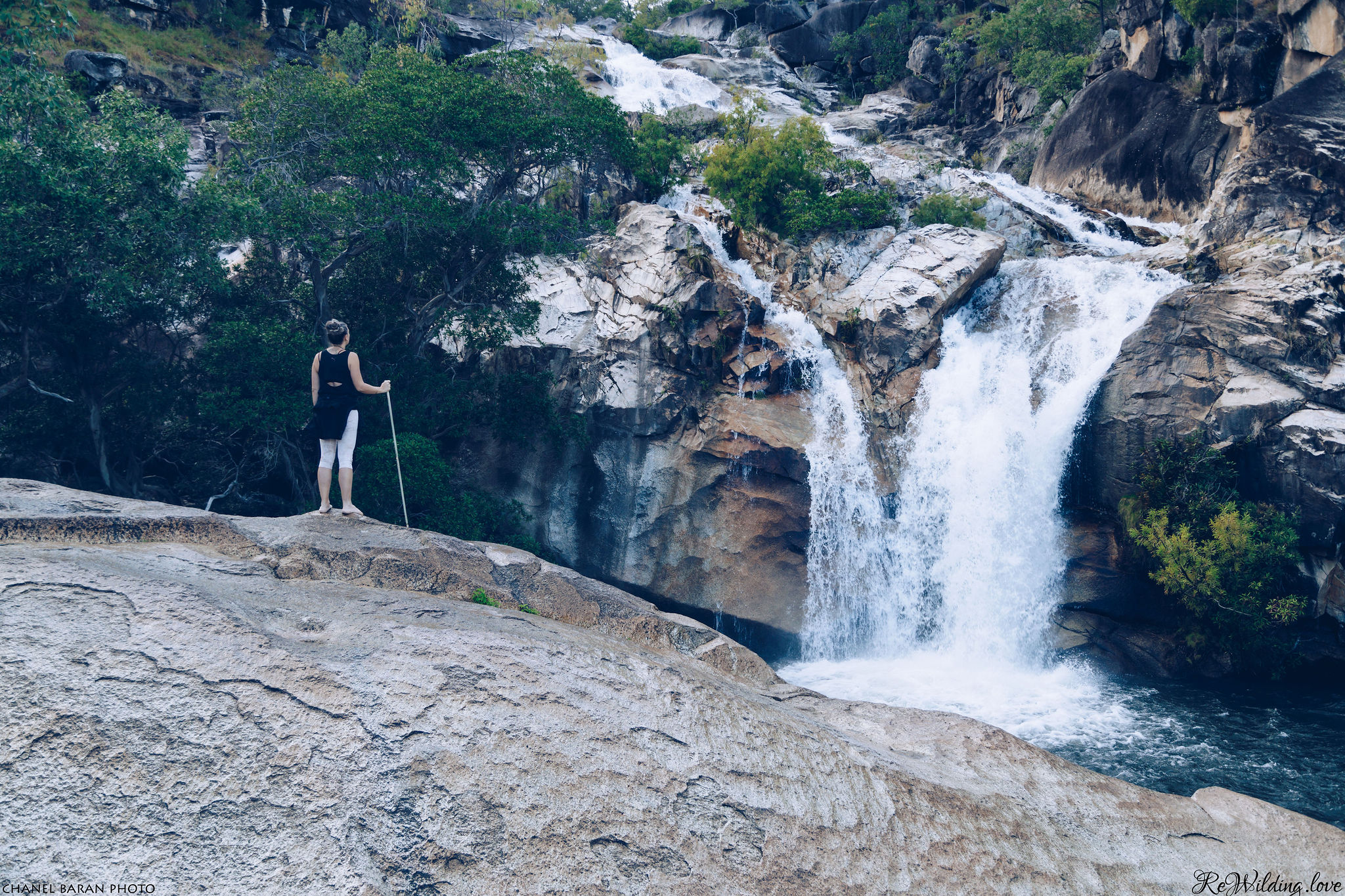 Our events are raw, real, wild, and deeply nurturing. We create space for you to find expansion in your life, and connection to your roots, while feeling supported to explore and grow at your own pace.
Women are not meant to live a mundane existence. We are not supposed to be so weighed down by the mental load of work and family that we don't have time to shine. Let's unravel the conditioning put upon us by the patriarchal systems of society and our families, and shine our feminine power into the world. 
Put your feet upon the Earth and sing to the Moon. Connect with your Feminine Power
Immerse yourself in nature and ancient women's wisdom. Learn about the phases of womanhood and how you can flow with the seasons of the earth and the cycles of our moon, to create the life that you know you deserve. Tune into your own body to develop your intuitive intelligence.
We bring you diverse activities that will nourish your inner power, and expand your intuition and strength.
Talking Circles
Natural Dying with Plants
Movement and Dance
Singing and Drumming
Breath-work
Shamanic journeys
Crafting
Artwork
Bush Walking
Time to connect with nature
Swimming in the river
Rites of Passage Ceremonies
Massage
Lovingly made food
and much much more…..
 No worries if you haven't done these things before, we will guide you all the way.
Connect with many inspiring women and find a place of acceptance, belonging and freedom.
We all have unique qualities and gifts. Let us support you to stand in yours and share them with the world. Be the woman that the world needs now….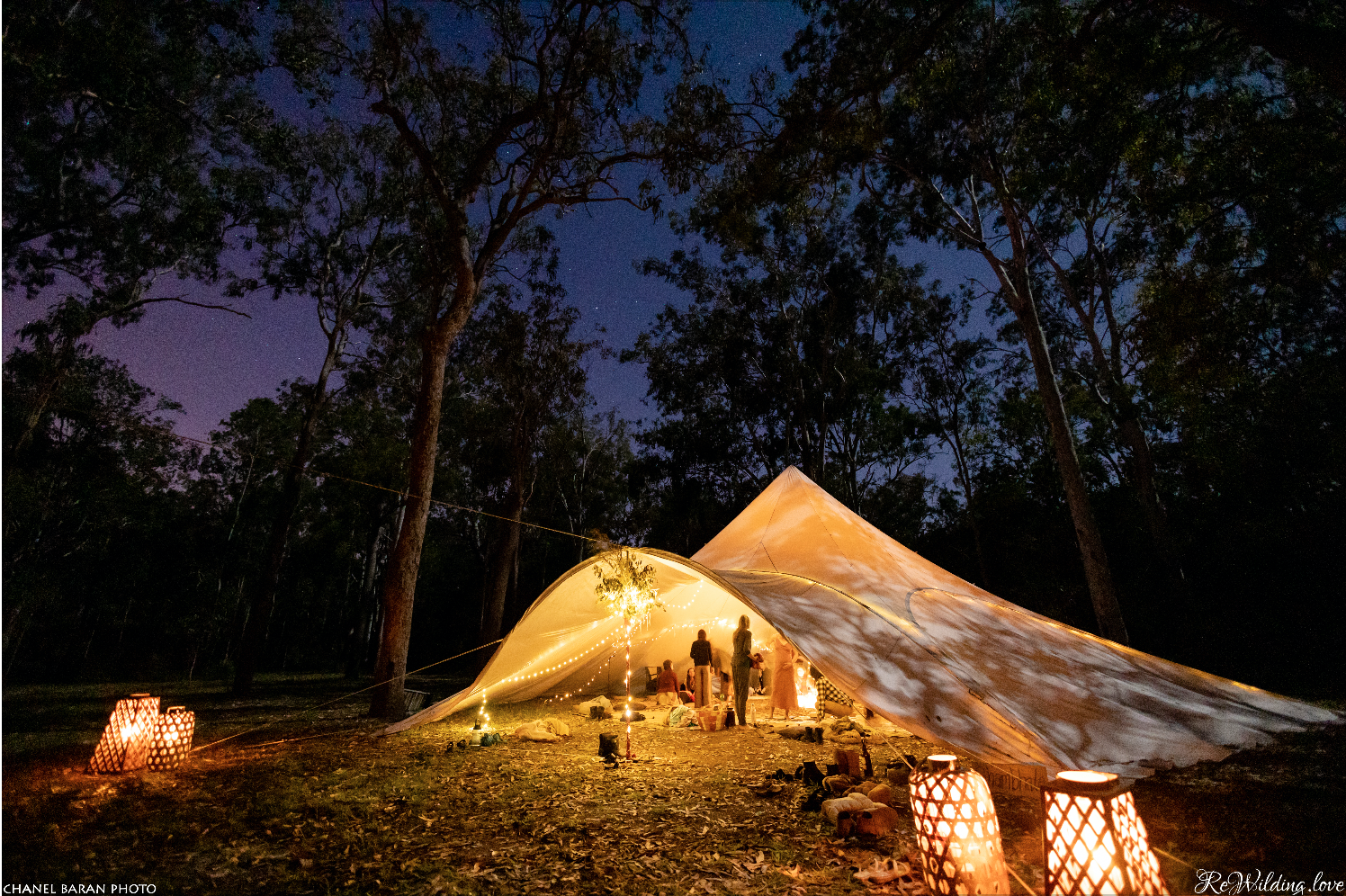 It was an utterly heavenly experience. The unity and love shared between all the women was incredibly uplifting. The journey we took through honouring each stage of womanhood was deeply healing for me. Every aspect of the camp is so well thought through and the flow of the day/activities/meals were seamless. You can see so much love, creativity and thought has been put in to everything that is offered, which I am so grateful for. What help make my experience so sacred to me is probably because I went with the intention to just learn, love and enjoy. And that I did!!! I feel like the little flame inside me was literally burning out before I went, then my return I felt transformed back to shining brightly. The transition was not so smooth sailing home back in to a busy household. However, I learned so many tools to take away and slowly integrate at my pace. And so many special memories and new friendships. I would highly recommend this experience to all women of all ages. Thank you so much Erin, Jillian, team and my fellow wild women siStars xxxx
I loved everything about the camp. It was such a powerful experience to connect deeply with other women, in a safe and nurturing way. We went deep together, and that is such a special and wonderful thing, so enriching and empowering. Life feels richer and brighter and better for me since being on the camp. Connecting with nature and with feminine wisdom, singing, dancing, holding ceremonies, allowing emotions to come up - it was healing on such a profound level. The food was delicious and nourishing. I loved being able to jump in the creek several times a day - it was so refreshing. The way Erin and Jillian have organised the experience and how they hold space for each woman and for the group, is something truly remarkable. So much love, so much truth, so real and so fun. I can honestly say this was one of the best experiences of my entire life, and I will be back for more.
Getting grounded and connecting with the earth, water and women made me feel light footed and ready to continue on with my day to day life. The food is enriching and incredible. So many new insights were gained in such a short period of time. Seeing the transformation of this group of women from day one to day six is so heart warming. I cannot wait for my 'Next Journey'.
I have never done anything like the Wild Women's Bush Camp before. I had never even been camping. I attended with an openness to experience something new and outside my comfort zone. What I found was more than I had expected. Erin and Jillian created a supportive and safe environment for us to explore, bond and be vulnerable. The whole camp flowed beautiful from activity to activity.
Having recently lost my husband after 8 years of illness, I went to the camp to begin a journey of self discovery and healing. I was lucky enough to experience both through Jillian and Erin's days of amazing activities with beautiful women. On leaving camp I felt like I am now ready to continue.
This is a journey for the soul, Jillian and Erin have developed an experience unlike any other. It is truly life affirming and life changing. I am still learning and reflecting from the connection with self and all the beautiful women. Thank you
Jilli & Erin create a safe space for vulnerability, openness, oneness & overwhelming joy, going above and beyond any expectations. And the relationships made with all the wise women involved over the experience are as true as Mother Nature herself. I miss the feeling of being wrapped up and totally supported by you all.
As a psychotherapist I experienced and witnessed an extremely well supported environment when human vulnerability was present, allowed and respected. I highly recommend this camp to anyone.
Friendships, feminine energy, teachings, healing, Mother Earth, creativity, reawakening all come to mind when I think back on my experience with the 'Wild Woman's Bush Camp'. I enjoyed it so much that I look forward to attend another one x
Grounding, connecting, and life changing. Erin and Jillian will take you on a journey you will never forget!
Life changing, awakening , empowering , fun and full of love !!
The 'Wild Women's Bush Camp' totally opened my awareness to the depth of connection that is possible with other women. I have never experienced this before. It gave me the experience of what being with other women is meant to be like. It was so nourishing and healing for me on so many levels. I have found a space where all of me is seen, held and accepted. I received so much more from this experience than I could have ever imagined!
The ReWilding Experience was such a positive experience for me, on every level. I felt so supported, right from my very first contact with Erin and Jillian. Every day of the event unfolded perfectly, bringing together such a wonder-full time. I highly recommend the experience and will most definitely attend another one. Thank You.
Contact Us
Erin Reece 0432 370 686
Jillian Zamora 0412 036 771
Please fill in the form below and we will get back to you.